Hot Gas Path Inspection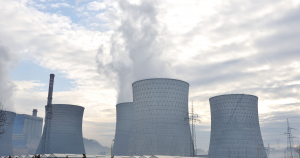 What are hot gas path inspections for? They examine components exposed to extreme temperatures from the hot gases spewed from the combustion process. Keep in mind that this inspection isn't a quick one. It can last up to 368 hours, but it is necessary to find the wear and tear of equipment. You can use the turbine properly, but that doesn't stop issues from popping up.
Advanced Turbine Support offers effective hot gas path inspections to ensure everything is operating correctly. Our experienced technicians will check for corrosion, fouling, erosion, and leakage in the inlet and compressor cases. They'll inspect bearings and seals for clearance and wear. Technicians will look at the rotor and stator compression blades to check for cracking, bowing, fretting, rubs, and warping. As you can see, this is an in-depth inspection of the large equipment.
We understand that thorough checks are what keep everything operating efficiently. We're here to help you through the entire process, no matter how long it takes. Therefore, our team recommends undergoing one of these inspections every four years unless you suspect that something is wrong. In that case, it's time to contact Advanced Turbine Support. Our knowledgeable technicians will perform a hot gas path inspection for the gas turbine.
Advanced Turbine Support has over 22 years of experience working in this demanding industry. We strategically place our technicians around the country to better serve our clients. Our company also works worldwide with customers in Europe, North America, the Caribbean, Asia, South America, the Middle East, and Central America. We strive to provide a final report within 24 hours as well. Advanced Turbine understands delaying the report could cost a client millions.
When you need a hot gas path inspection for your gas turbine, turn to the experts at Advanced Turbine Support. We'll ensure your turbine is operating efficiently and effectively for its entire lifespan.